Reading at Meadow Primary School
At Meadow Primary School our reading curriculum will promote a personal love of reading for all children. Children will become fluent and confident readers whilst engaging with a stimulating range of texts from a variety of genres in both fiction and non-fiction. Through this curriculum, children will develop and nurture the essential skills of word reading and comprehension.
Our Approach
Whole class reading is the method used to teach individual children to become equipped and ready to answer a variety of comprehension questions. Children are explicitly taught the skills of reading (outlined in the National Curriculum and the KS1 and KS2 content domains). During our Reading lessons we will teach the skills need for reading via the VIPERS skills.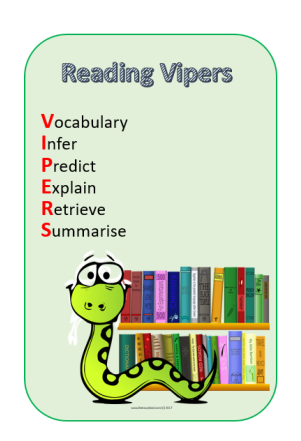 We will use:
Explicit key comprehension/questions skills taught across the school.
Using film and rich texts to teach reading skills.
Clear links to curriculum content domains.
We will teach these skills whilst reading a class text.
Love of Reading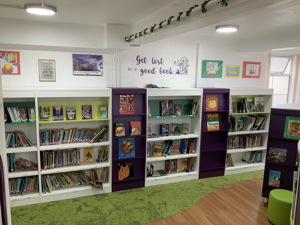 Here at Meadow Primary we want to encourage a 'love of reading' attitude. There are many ways in which we encourage a love of reading.
Children have free choice to pick a reading book from their ZPD.
We have a shared class reader.
We have a focus on reading across our curriculum.
We encourage children to read books form home and use the Accelerated Reader book finder.
We celebrate World Book Day each year with a theme.
We hold Book Fairs.
We have a class reading scrapbook for the children to take home weekly where they showcase a book they enjoy reading for pleasure.
We have a school-wide 'Bookflix' recommendation for reading where each class can choose a book that is 'trending now' and why they recommend it to others.
Useful websites to visit to help your child find a book they enjoy:
https://www.booktrust.org.uk/books-and-reading/our-recommendations/
https://lovereading4kids.co.uk
https://www.booksfortopics.com/
Expectations
EYFS
Children read and understand simple sentences.
They use phonic knowledge to decode regular words and read them aloud accurately.
They also read some common irregular words.
They demonstrate understanding when talking with others about what they have read.
---
Key Stage 1
Read accurately most words of two or more syllables.
Read most words containing common suffixes.
Read most common exception words.
In age-appropriate books, the pupil can:
Read most words accurately without overt sounding and blending, and sufficiently fluently to allow them to focus on their understanding rather than on decoding individual words.
Sound out most unfamiliar words accurately, without undue hesitation.
In a book that they can already read fluently, the pupil can:
Check it makes sense to them, correcting any inaccurate reading.
Answer questions and make some inferences.
Explain what has happened so far in what they have read.
Predict what might happen next in a story.
When exploring an unfamiliar and tricky text, to use the pictures as clues and indicators for the context.
---
Key Stage 2
Be able to apply their knowledge of phonics and decoding to read unfamiliar words.
Be able to work out the meaning of unfamiliar words from the context in which it is written.
Be able to independently choose their own books, based on their interests and reading level.
Be able to quiz and check the comprehension of their books and use this to inform their next book choice.
To be able to compare books to others they have read in a similar genre.
To discuss what they are reading and offer dialogue on the book, whilst giving their own opinion.
To apply the VIPERS skills to all texts they are reading.
Phonics
Phonics at Meadow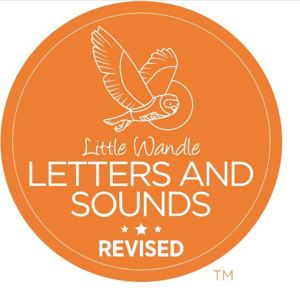 At Meadow Primary we use Little Wandle Letters and Sounds as our systematic synthetic phonics programme.
Little Wandle Letters and Sounds Revised is a complete Systematic Synthetic Phonics programme (SSP) developed for schools by schools. Based on the original Letters and Sounds, but extensively revised to provide a complete teaching programme meeting all the expectations of the National Curriculum and preparing your children to go beyond the expectations of the Phonics Screening Check.
Please use the following link to find out more and gain access to free resources:
https://www.littlewandlelettersandsounds.org.uk/resources/for-parents/
Accelerated Reader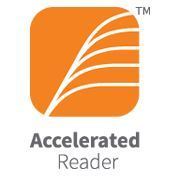 Accelerated Reader is a supplementary programme that assesses pupils' reading levels using internet-based software, and then prints out suggestions for reading materials at the appropriate level. Pupils read books or other materials, and then take tests on the computer to show their comprehension of what they have read. Pupils can earn recognition or rewards based on the number of tests that they have passed.
Through taking a Star Reader quiz, each child is given a Zone of Proximal Development (ZPD). In Year 1, the children are deliberately given books at the lowest end of their ZPD (for the first half term) to ensure that they become confident with the system. This suggestion is a personalised starting place for reading practice and will be adjusted. Think of it as a personal trainer. This is an initial assessment but the Class Teacher will monitor closely and make adjustments where necessary.
The most important factor in accelerating reading growth is good comprehension.
As the children finish to read the books they have chosen, they will use Accelerated reader to complete a quiz. The number of questions in the quiz is dependent on the length of the book they have read. There are different types of quizzes the children take including: reading practice, vocabulary practice and literacy skills. The reading practice quiz will test the children on the comprehension of the book they have read, and we expect children to score 85% or more in these to 'pass' them. Once they have passed 3 quizzes on the same level, they have the opportunity to advance through their given ZPD range.
Click below to login: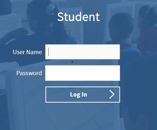 Supporting Your Child
Helping your child with reading
Reading with your child is vital.
Research shows that it is the single most important thing you can do to help your child's education. It is best to read little and often, so try to put aside some time for it every day.
Think of ways to make reading fun - you want your child to learn how pleasurable books can be. If you are both enjoying talking about the content of a particular page, linger over it for as long as you like.
Books are not just about reading the words on the page, they can also present new ideas and topics for you and your child to discuss.
Supporting At Home:
Reading at home 3/4 times per week.
Practice your sound book.
Find phonic sounds in the everyday environment.
Find reading opportunities
Reading Diary signed by adult.
Ask questions to improve comprehension.
Opportunities to read in 'real life' contexts.
Read to them and with them!
Make reading important.
Discuss the text with them to encourage interest.
Key Stage 1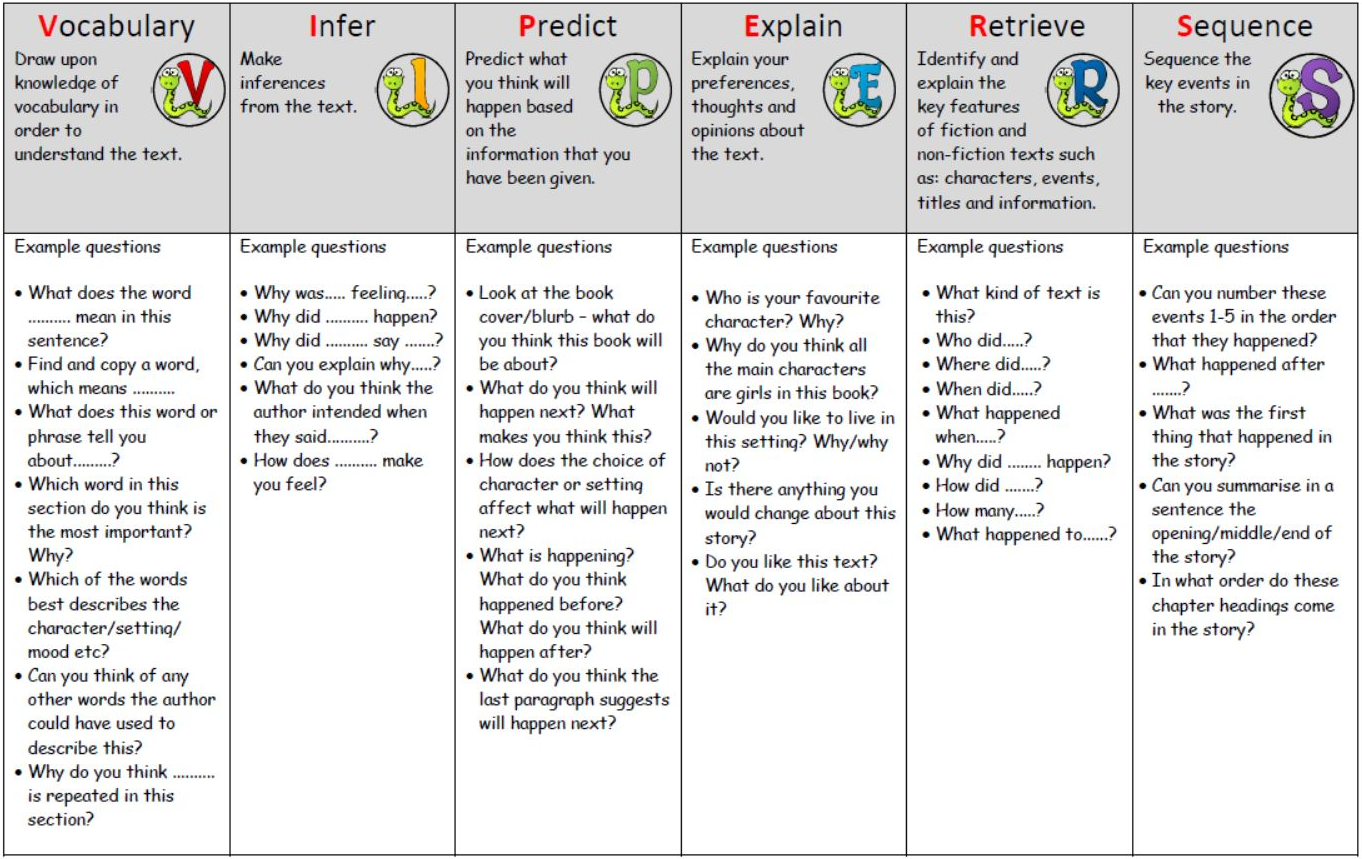 Key Stage 2: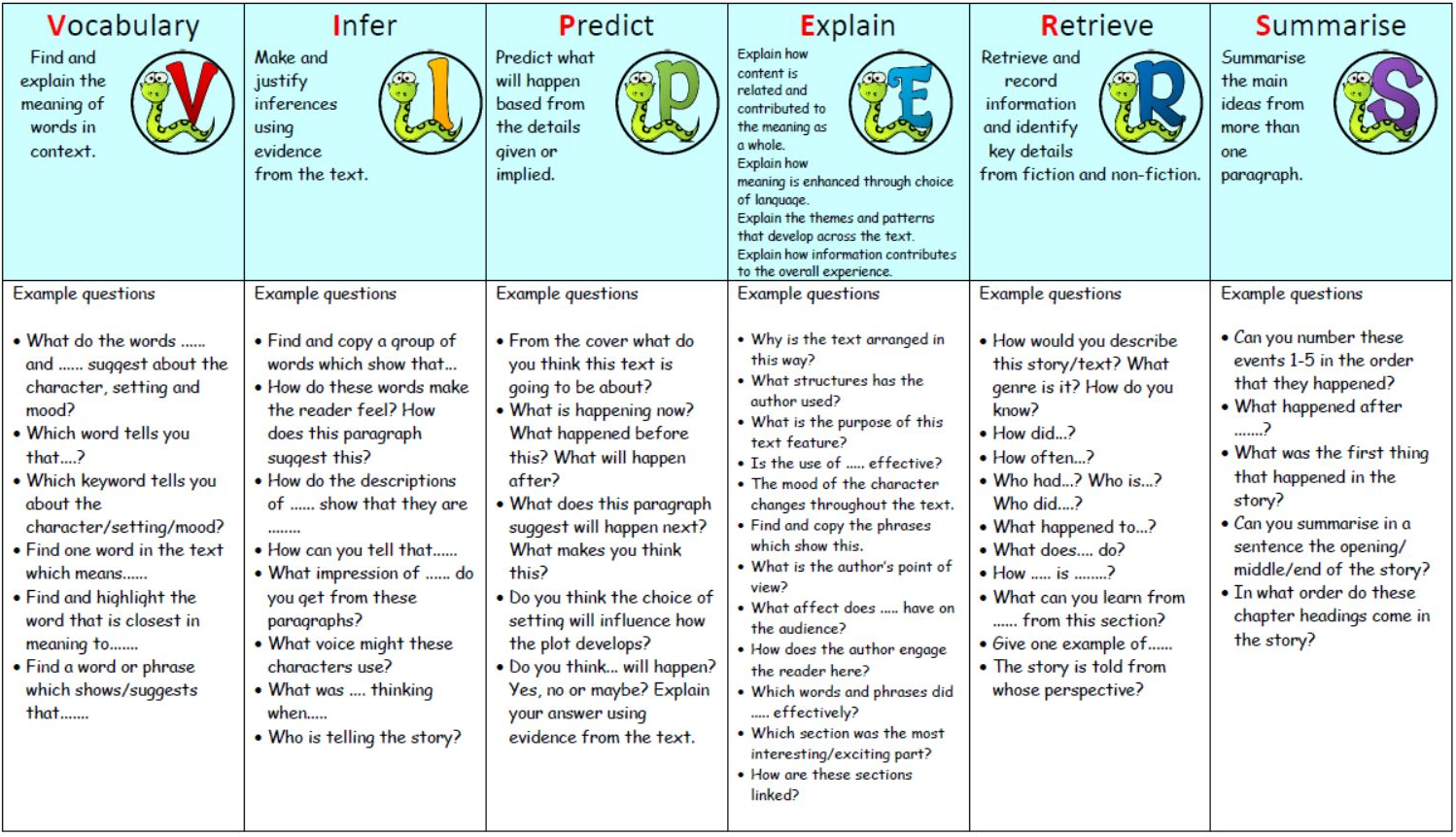 School Library
A huge thanks to all of you who have supported the PTFA in their fundraising efforts over the past couple of years. This has enabled us, amongst many other things, to refurbish and extend the school library and we are absolutely delighted with it.
It is a place where children can go to enjoy reading, simply looking at books or chatting about a book with a friend.
Take a look below: